Start with contributing, Git-rookie
Contributors mailing list archives
Start with contributing, Git-rookie
by
-
28/01/2023 14:30:18
Dear OCA contributers,
i just started getting into supporting oca modules. Or rather thats my goal. Up to now… just in theory of course. I already read a lot of theory and want to hop to the next step.
Before stepping into practice i just wanted to make sure, that i can not do something wrong. As long as i push my commits to my git repo (forked from oca) there is nothing i can interfer with right?
Also the pull request won´t take effect on oca repos, as long as is it checked and permitted by appropriate members right? I did understand it this way. But want to avoid any conflicts upfront.
Probably  it will take some practical experience to adapt to the oca conventions in the required way. Looking forward to it!
A short feedback on this would be great.
Cheers Nils
--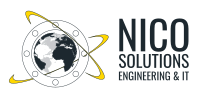 NICO SOLUTIONS - ENGINEERING & IT 

Kontakt (Contact): 
Mail: info@nico-solutions.de 
Web: https://nico-solutions.de
Follow-Ups
by

-

28/01/2023 16:49:18

- 0

by

-

28/01/2023 16:17:08

- 0

by

-

28/01/2023 15:36:50

- 0